Home sales continue to slide
Home sales continue to slide
The latest figures from HM Revenue & Customs underline the fragility of the current housing market, showing continued falls in sales of homes.
The data show the number of property transactions, seasonally adjusted, in the UK fell in the first three months of this year to a level last seen in July 2009.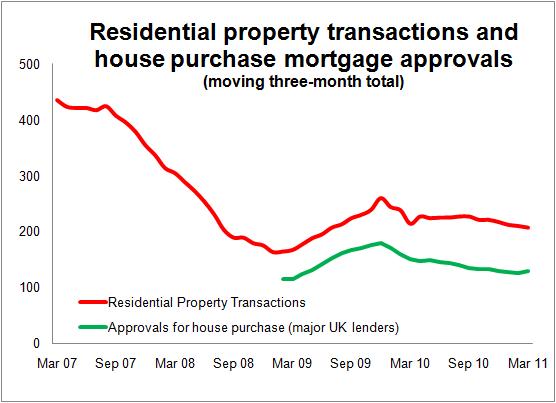 Sales are comfortably (about 25%) above the trough they were in at the start of 2009. But still only half as many homes are being traded now than in the days before the credit crunch.
And the latest Bank of England lending trends figures on mortgage approvals from major UK lenders do not seem to suggest sales are likely to surge in the near future, with a faint uplift March.
But the real question is whether sales will continue to fall and if they do how a slowdown in sales might play out in the battle between buyers and sellers over price.
History suggests that buyers will win out and prices will fall. But, with ultra-low interest rates encouraging home movers to rent out rather than sell below their aspirations, history isn't necessarily such a useful guide.
Either way this is not particularly comforting news for house builders.