Whatever the spin, whatever the weather, the housing market news looks to be getting worse
Whatever the spin, whatever the weather, the housing market news looks to be getting worse
One thing guaranteed to pull the trigger for even a half-awake journalist is an upbeat spin put on what looks like really duff news. The normal reaction is: "God, things must be bad."
So the "Wet weather fails to deter buyers" headline on the press release for the RICS Housing Market Survey immediately had me worried.
"Interest from would-be buyers held relatively firm during July, in spite of the inclement weather," was the opening line.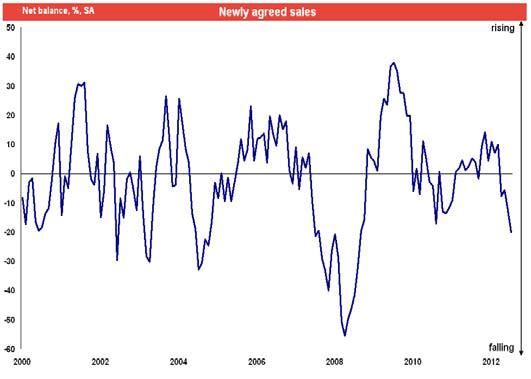 That sparks a host of questions. Relatively firm compared with what? What is the rain effect coefficient on would-be buyer interest? Was July that wet? Wasn't June wetter than July? (Yes, 145.3 mm against 115.9 mm) What seasonal adjustments are going on here anyway?
Then you glance at the numbers. In almost every case they are negative, more negative or worse than in the previous survey. The exception was the figure for sales expectations among estate agents – some of the most upbeat folk you're likely to meet. And let's face it things are bad, so you have to expect they will get better.
So I can only conclude that things really are bad in the housing market.
For those who judge the market by the average sale price, things may not be so bad. While there are fewer buyers sniffing the market, sellers seem to be pulling out of the market quicker. So that should help to support prices.
That said we have seen a number of the indexes showing signs of slippage in prices of late. Nationwide has home prices down 2.6% on the year and Halifax has prices down 0.6% on the year.
For those who judge the market by its fluidity, this survey looks very grotty indeed. Fewer buyers and sellers potentially mean fewer transactions and that's what the RICS graph showing newly agreed sales points to.
This in turn suggests fewer new homes sold. And if fewer new homes are sold, fewer will be built regardless of how many section 106 deals are renegotiated.